Levi's 550: Change Your Pace
Integrated Campaign

Levi's was built on a foundation of hard work, but hard work doesn't look the same today as it did in 1853.

Not even a little bit.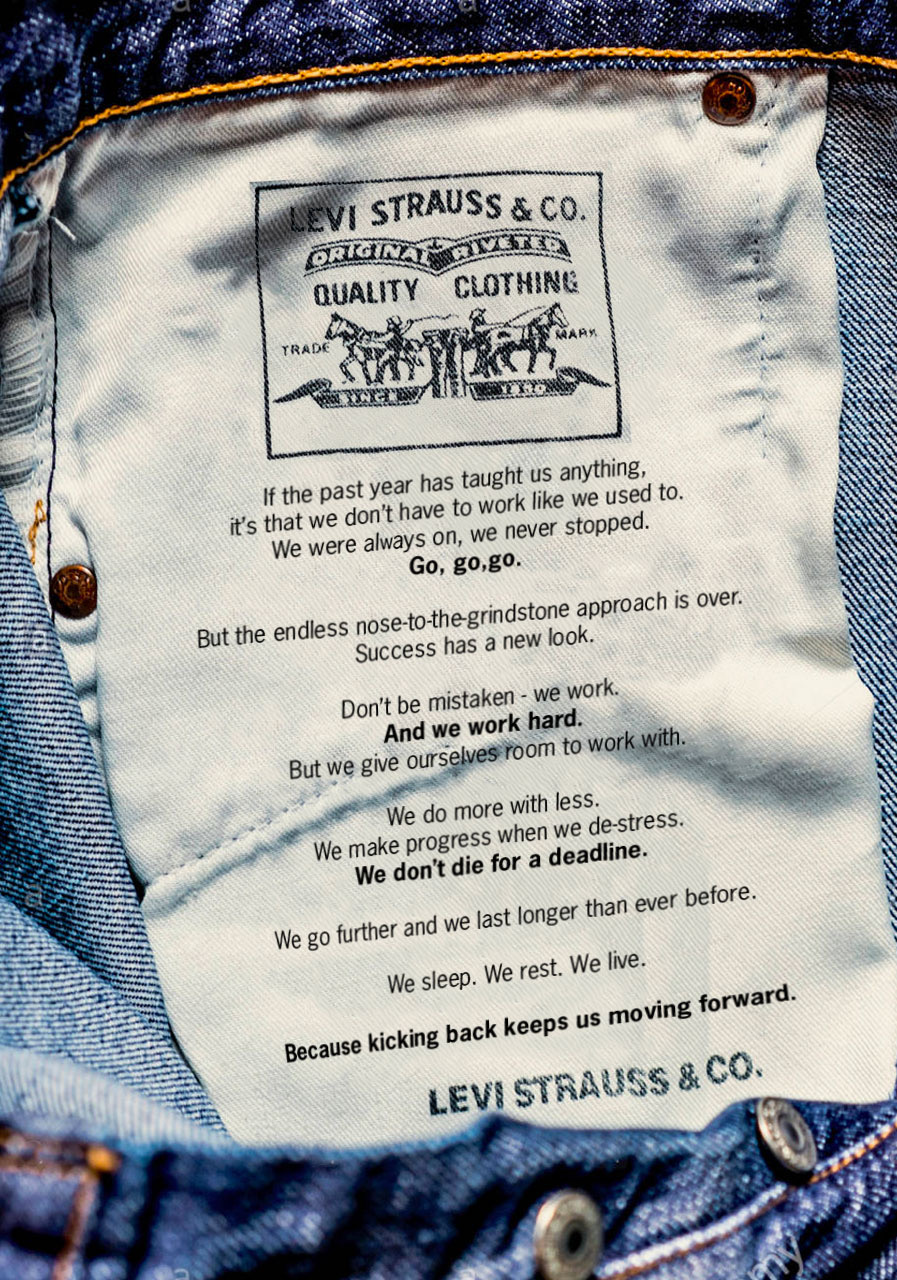 OOH


Levis.com Landing Page


#550stateofmind

Your 550's could score you an opportunity for Levi's to help you make the most of your PTO so you can enjoy it the way you wish you could.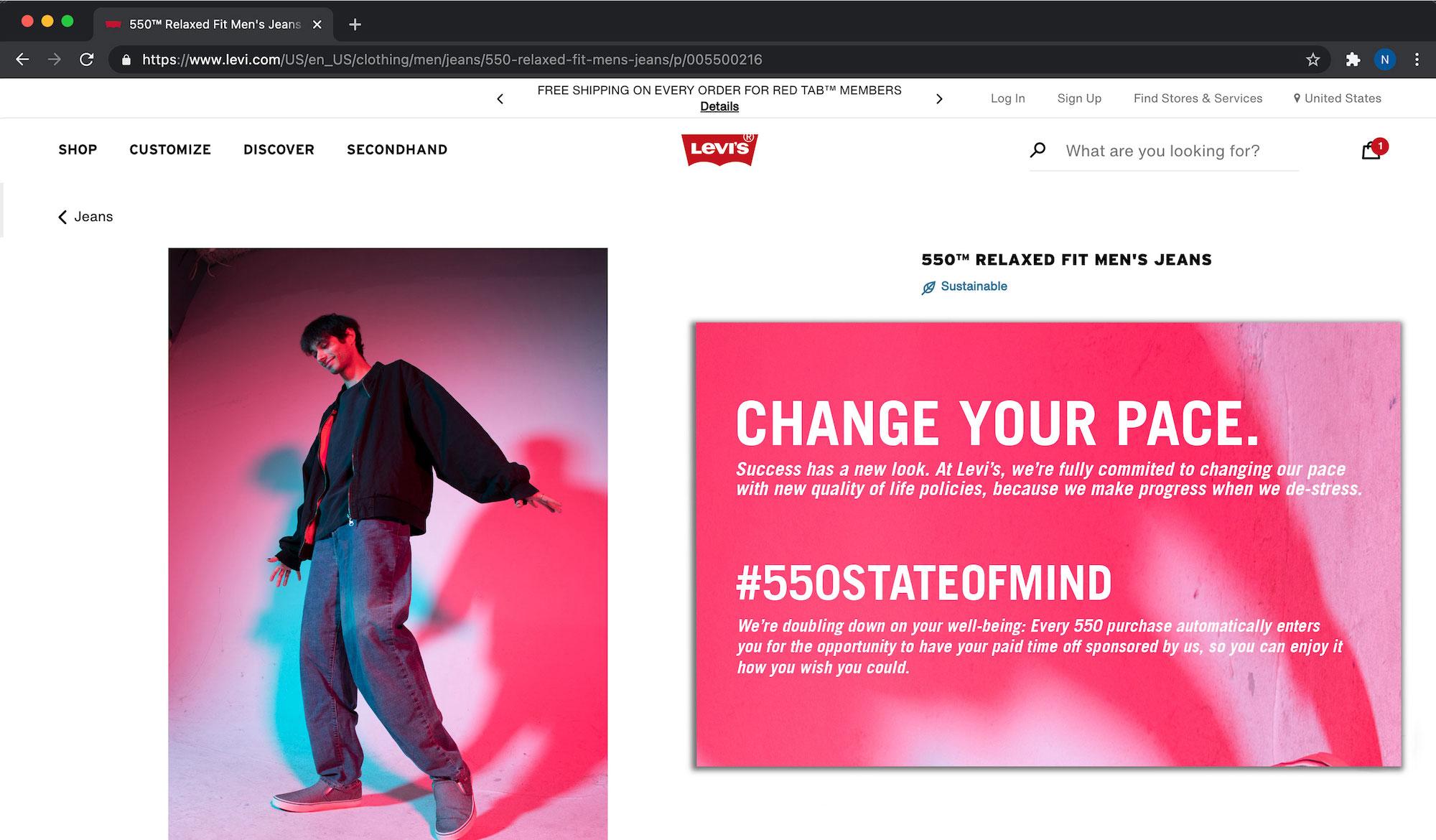 If you're chosen, we'll feature your experience and what #550stateofmind means to you on our social.


Art
Nikki Vandervelde
Copy
Cameron Higginbotham
Photo
Bennett Sandefur